I have had dog walking clients offer to pay for a walk or visit that they canceled with less than 24 hours notice. Then I've had clients either forget to pay me or take their time paying me.
There are clients who you will go out of your way to help in an emergency but there are other clients that you wish would go away.
I'm going to cover the main do's and don'ts for all pet sitting & dog walking clients so that you don't get surcharges or have to find a new walker after they dump you.
15 Do's & Don't for dog walking and pet sitting clients
This is a rant article – basically me bashing former clients who sucked! It was hard to get positive "Do's" for this list, but I managed to get 7 compared to the 8 "Don'ts".
And keep in mind, you can reword all the don't into do's and vice versa. Use this list as a guide in making sure your dog walker or pet sitter doesn't curse your name on a regular basis.
I will alternate the positive guidelines with the negative ones. I believe in the phrase "What you think about you bring about", so I will end on a positive note.
#1) Don't "forget" to pay
Don't keep forgetting to leave money or canceling the last walk of the week where you are supposed to leave money and then not say anything.
I get it, life happens, you are busy or have greater things on your mind than your dog walker. Every once in a while my clients forget to leave my payment. Usually, they let me know they forgot.
But then there are the "other" clients. The ones who not only don't let me know that they forgot to leave the payment for the week but make no effort of getting the money to me.
And this isn't once every few months. I've had clients who would not leave payment 2-3 times per month – every month. I had one client who would repeatedly cancel the final walk of the week (payday).
There is no way that is anything other than deliberate. It infuriated me to have to contact them about leaving the money the first walk of the following week.
Compare that to clients who would offer to drive the money to me when they got home from work. One of those dog walking clients is awesome, the other one is lame! Don't be lame – just leave the darn agreed upon payment.
#2) Do leave a towel on rainy days
I don't ask anymore. In the past, I would tell my clients to leave a towel on days when there was heavy rain in the forecast. That was so I could dry off their dog so that they do not get wet fur on the couch or bed.
Hardly anyone would ever leave a towel for me. This isn't something that bothers me, but it makes sense. So why don't clients leave a towel? Maybe some people like the smell of wet dog throughout their home.
#3) Don't keep asking to get your keys back from your pet sitter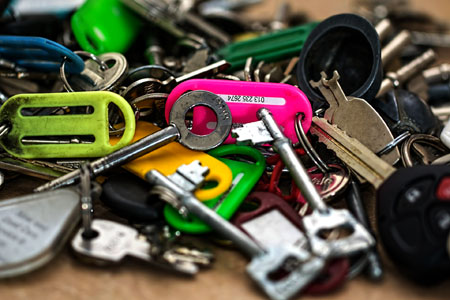 If you want your keys back, you go get them. As a pet sitter, I will drop them off once – after the first pet sitting job for that client. But after that, you come to me or else pay me extra for dropping them off to you.
Or maybe give your pet sitter a spare set of keys. Guess what you can do if you lose your keys or lock yourself out of your place? You can call your sitter and get the keys. How do you not know that?
I had an annoying guy who did this to me over and over. He's not a client of mine anymore. I would always tell him that I was booked whenever he needed me for pet sitting. So now, some other poor pet sitter is stuck with him.
#4) Do have a dog collar that fits your dog
Do you love your dog and want him or her to stay alive? If you do, then buy a collar or harness that the dog can NOT slip out of. More than once a skittish or shy dog slipped out of their collar or harness. If I didn't act quickly, the dog would have run back towards home, crossing some intersections in the process.
This is most common during the first time that I walk a dog for a pet sitting job. They don't know you plus they are disoriented not having the family members at home with them. Just make sure the collar fits!
#5) Don't text when a phone call or email is better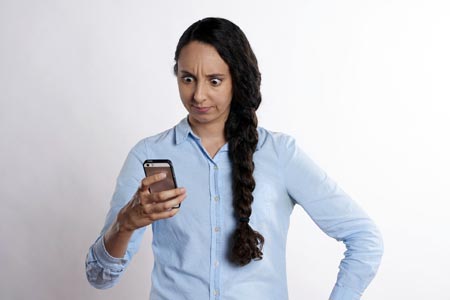 How do people not know when a phone call or email is better than texting? You need to make a phone call or send an email when there is a lot of information or lots of questions that require answers.
I have had clients who would not stop texting questions. I think of one word: annoying. You need to call or email if there is going to be a lot of back and forth communication. That rectangle thing in your hand can actually make a phone call. You should try it.
#6) Do communicate with your walker or sitter about your pet's health
I know when my regular dogs are sick or feeling bad because they act differently. It may not be as evident for the pet owner. But as the pet owner, let us know if your dog or cat is experiencing problems.
We need to know if we should refrain from giving treats or to leave notes on how they did on a walk. If we don't know to look for a problem, we may not notice it.
I have let some dog walking clients know that the problem seemed worse and they would leave work to get them to a vet. Then there were times where I told them that they seemed better. Just let us know what is going on.
#7) Don't downplay your dog's behavior
This is a huge one. If your dog is overly shy, aggressive or difficult to walk, then you need to tell your dog walker. Don't downplay it because you have found it difficult to find a walker. There is a huge chance that things can go very wrong if you don't communicate any issues.
I've had a dog get away from me and escape beneath a gap in the fence. The owners told me she was "kind of" shy. No, she was extremely shy and now she is running across a 4 lane road. I could give other examples but the point is, tell the truth about difficulties involving your dog.
The result could be a lost or injured dog plus damage to the name of the dog walking business you deceived. Plain and simple, let your walker know or that will be the reason why you don't keep dog walkers for long.
#8) Do give a reasonable window for visit times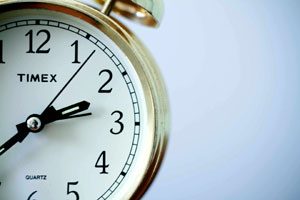 I had a scheduling conflict with some early dog walks, so I asked one of my clients to give me an acceptable time range to walk his dogs. He gave me a whole + \ – 15-minute time frame. Wow, thanks, pal.
I was expecting at least 30 minutes on either side of his ideal walk time. There are dog walking companies that have a window of 1 hour plus or minus for their clients, if not more than an hour. I was hired by a guy who had a company show up 2 hours early.
Don't be a lame client, give your dog walker 30 to 45 minutes before and after your ideal time walking time. A half-hour if plenty of time, but sometimes I do need the longer 45-minute time range.
#9) Don't carpet bomb every pet business in your area
I can always tell when someone is emailing and calling every other dog walker of boarding business in the city. These are people who usually get a friend or family member take care of their pets for free. And when those friends say that they can't help, these people call every dog walking business they can.
Another thing they do is contact every business but then find a free option. They always email that they found someone but they will keep me in mind for the future. You can keep me in mind, but you won't be able to contact me since I will be blacklisting your email address.
Talk about being used. I'm a busy walker who works 7 days a week. I reply to an email about being able to help you, ask about a good time to meet you, go back and forth with emails only to find out that was all wasted time. Thanks.
#10) Do let your walker or sitter know if other people will be home during a visit
It's so annoying when there is someone else in the home when I have to walk a dog. The dog becomes difficult to get out of the house and is difficult on the walk. I've also experienced confusion about feeding and medication.
If you are going to have someone stay at your house while you are away, then tell them not to do anything involving care for the dog. I mean think about it – you don't even trust them to walk your dog, that's why you hired me.
There was one idiot roommate who was home for a day or two during a pet sitting job. Total idiot! The dog needed medication during AM and PM meals. He fed the dog the first night but did not give the medicine. I tried to ask him if he will continue to do that at which point he said that it's my job to feed him and give him medicine. THEN STOP FEEDING THE DOG!
I'm responsible for the dog, especially if medication is involved. If you are going to have someone at your place during my visits, then tell them NOT to do anything with the dog.
#11) Don't use multiple dog walking or pet sitting companies
Why are you hiring a dog walking company and someone from Rover? What are you doing?
I recently was asked to do an unscheduled walk for one of my dog walking clients. They had tried to get in touch with the Rover sitter they hired and was not getting any replies back from her.
They hired an in-home sitter who was staying at their place and doing 3 walks a day and feeding their two dogs. I assume they went with Rover because I do not offer in-home sitting and that pet sitting was not enough.
So I stopped by to walk the two dogs only to find the sitter groggy and just waking up. It was almost 11 AM on a Thursday. She obviously was out late and hadn't even given the dogs their morning walk or feeding.
This is another big topic area so let me just say pick one service and stick with them.
#12) Do have enough supplies for your pet when you go away
Do make sure you have enough food, litter, and other supplies if you are going on a trip. As I'm writing this, I have a cat sitting job and one litter box is quite low on litter. I emailed the owner if they had more and she told me there is litter in the basement. No there isn't.
Poor kitty, suck it up and deal with the low litter in your box.
Just double-check the litter, food, treats, etc. before you leave on your trip. I mean you were able to pack everything you needed for yourself. Can't you take care of your pets needs as well?
#13) Don't ask your pet sitter to be a cleaning service
I've had some pet sitting clients ask me to sweep up around the litter box. There was one woman who conveniently left a broom, mop, and bucket next to the litter box.
Don't ask your sitter to sweep up around the litter box – we are not a cleaning service. C'mon! I'll clean up an accident or vomit, but cleaning up around the litter box every day is not a service I offer.
Oh, and scoop the litter before you leave for your trip. There have been cat sitting jobs where the litter box was obviously not scooped for 2-3 days> I guess because they knew I was coming. What the …?
#14) Do leave clear and concise pet sitting notes
Do leave notes if you are a new pet sitting or dog walking client. The notes pertain mostly to pet sitting, but some dog walking clients have a lot of needs for their dog, especially for puppies and senior dogs.
But don't make the notes a short story – just bullet point everything. Until I walk or sit for your pet, I'll need notes on how much food and where it is. I also need notes on medication, treats, toys and anything else you feel is important.
I am super happy when I see notes that are short and to the point – thank you to all the dog walking and pet sitting clients who comprehend brevity and clarity.
#15) Don't constantly cancel or change walk times
I understand if something comes up and you have to cancel a walk, change the time or add a second walk. But when it happens one or more times a week, week after week, then that is too much.
You will be charged fees by larger companies for any changes made in less than 24 hours. It makes sense to do that because they need to guarantee their walkers and sitters a certain number of visits per week. Canceling visits takes money out of the walker's pockets so the company WILL charge you for the walk if it is a last-minute change.
Adding additional walks or changing the visit time can also be disruptive to my schedule. Once in awhile is fine, but frequent changes create a problem for me and the other dogs that I walk.
Summary
A couple of things come to mind:
#1) The Golden Rule: Do unto others as you would have done to you.
#2) The cliche of "mindfulness": It's your pet, make sure you let your walker or sitter know what they need to know to care for your pet and have everything on hand that they need to care for your beloved pet.
If you are a new dog owner, then check out my article on 17 First-Time Dog Owner Tips. I did find a good article on new cat owners: 10 Tips for First Time Cat Owners.
You can be an awesome pet sitting or dog walking client, or you can be a lame client. The choice is yours – and it is a choice.