Dog Walker job description: It's an all-day job
There are things you have to do in the morning before you start your walks. Then you have the daily walk schedule. And expect to get text messages throughout the day of changes to the walks.
There are also nightly responsibilities that have every day. I like to stop all work by 9:00 PM at the latest.
This article is just a daily journal of my activities as a dog walker to hopefully give you some insights. I do have an in-depth article called Pet Sitter & Dog Walker Job Description. Check that out for specific requirements for being a dog walker or pet sitter.
Morning routine: Checking messages and scheduling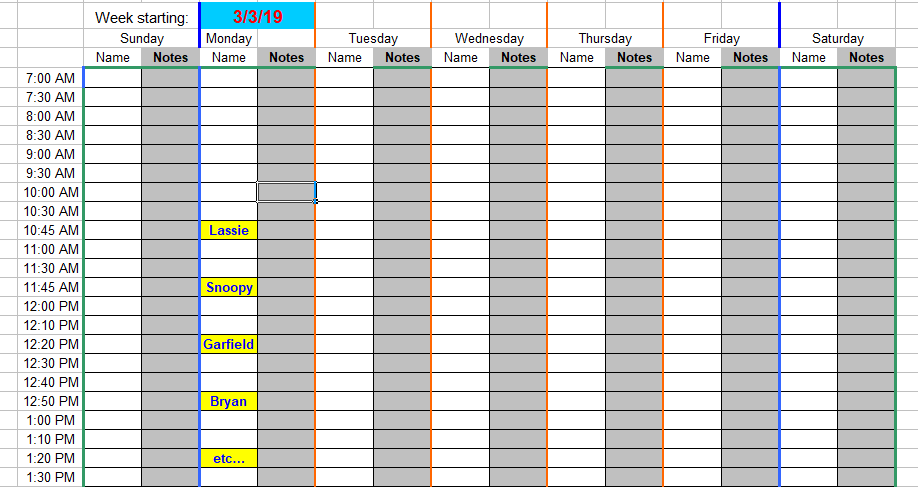 You may have morning walks if one of your clients went away and you are pet sitting or boarding their dog. Otherwise, here are the things I do every day.
#1. The first thing I do is check my phone and Gmail to see if any of my regulars have a change for their dog. Most of the time it is a cancellation for whatever reason, but it can also be a time change or additional walk.
#2. The next thing is to log into my website to check for emails from people requesting one of my services. I can either help them or I can't, and I reply accordingly. I'll have to check back throughout the day for replies dealing with a meet-and-greet for a new client.
#3. After lots of coffee and checking all my messages, I open up an Excel file I use for scheduling. This is where I'll make changes if I have any, otherwise, I key in the dog names for the times slots that I want to get to them.
#4. I write down the names of the dogs and times to get to them in a small notebook.
#5. I use the notebook to gather all the keys, count out the business cards I leave for each walk and grab some dog treats.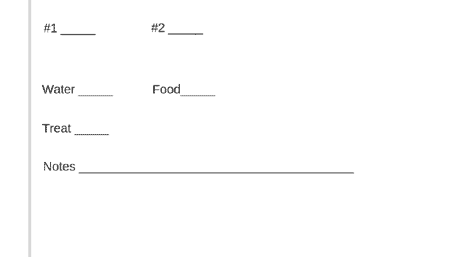 That's the basics every day, and by the way, Thursday have always been my busiest days and Fridays my lightest.
Just before the walks
The last thing I do before leaving for the walks is to make a sandwich for the road.
Until recently, I would walk my dog right before I leave, though I did take him with me sometimes. I have a dog I walk named Molly who is super friendly. I sometimes walked them together.
Then I do a double-check. The one thing you NEVER Want to do is leave for a busy day of walks and realized you do not have all the keys you need. That's the worst. I make sure I have all the right keys.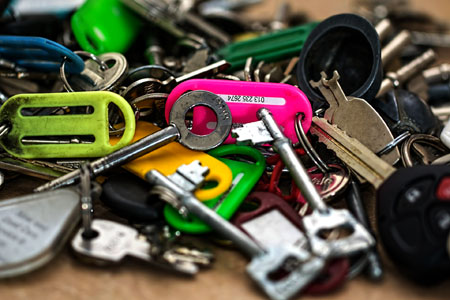 Finally, I grab my water and sandwich, poo bags, wallet, etc. and off I go. Obviously, I then do all of my walks – first to the last, And it is usually the same dogs in a row with some exceptions.
The actual walks
So here is the routine:
 I know the ideal walk time for all my clients, so I arrange the order of walks with that in mind and to try to travel in a circle. That way I don't drive in a zig-zag pattern and spend less time driving and more time walking.
Park as close as you can and go into your clients home. This is the best part – the dos are so excited to see me that it makes my day every time.
Grab the leash and the dog, lock the door and do the walk. Some of my dogs get treats after the walk and some don't.
Make sure you lock the dog when you leave and drive to your next dog.
I have 12-14 dog walks on my busiest day (Thursdays). It's actually 12 walks but I may have a pet sitting dog walk or two. That's it – that's the bulk of the work.
Afternoon to Evening
Relax and grab a bite to eat. This is also when would walk my dog again. I lost him in June and I miss him so much.
I dump out my pockets and wipe the schedule clean for the day in Excel. Though, if I have night walks, I put those keys with my notepad and business cards. I may also ice up my feet or knees if they are feeling bad.
At some point, I check my website email for replies from earlier emails or new messages from new clients.  I tend to check my website inbox 2-3 times a day: in the morning, when I'm done walks in the afternoon, then finally around 8:00 or 9:00 PM.
That's about it. If I do have night walks, then I check my bike to see if the tires need air. Otherwise, I relax and eventually go to sleep to only wake up and start again. As a pet sitter, I tend to work 7 days a week, so it's an everyday thing.
Additional Resources
You may want to check out the companies and websites that provide dog walker insurance and business information. Here are two I recommend that have a lot of resources if you are interested in being a dog walker:
National Association of Professional Pet Sitters (NAPPS)
This was a strange dog walker job description, but I hope it gave you some insights into the business. Good luck and realize you will be working hard – all the time.