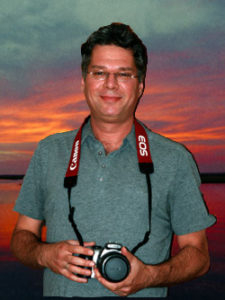 A little about myself and the goal of this blog
I'll go into more detail further down, but here is a brief overview of my life, from my early years and up to this point.
I was born in Darby and grew up in the small town of Folcroft, both of which are in Delaware County Pennsylvania. My "education" is as follows:
My house was was at the end of a cul-de-sac. There was a small strip of woods behind my house. Our small bit of property ended at the fencing for Folcroft Swim Club where I spent all day, every day, during the Summer. I joined the swim team when I was 10 years old. I eventually joined the varsity swim teams at both Bonner and Drexel.
Upon graduating from Drexel in 1992, I became a portrait photographer at Olan Mills as I could not find a job pertaining to my degree. In 1994 I entered the soul-sucking corporate and office environment. And in 2007 I was laid-off, which enabled me to start my pet service business the following year.
Childhood:
My fondest memories are of the woods behind my house, the swimming pool and family vacations at the Jersey shore and camping in upstate Pennsylvania. And I can't forget my childhood dog, Charlie.
The Woods and the Shallcross"Gang":
I was fond of catching salamanders, frogs, snakes, and minnows. I once caught a bull from the size of a softball. This is all typical boy stuff. I would never do any of that now. I have too much respect for nature and wildlife. The woods were really just to hang out with friends away from anyone who would hassle you.
The woods ran in a long strip along the length of the swim club, and still further into the next town. It may have only been 100 yards wide at points but it continued for miles. There was a small creek that eventually dumped into Darby Creek. Darby Creek eventually ran into the Delaware River not too far from the Philadelphia airport.
I ended up making friends with some kids from the street on the other side of the woods on Shallcross Avenue. That was the gang that I was friends with until high school. And no, we weren't a gang in the negative sense, just a bunch of friends.
We had epic mud and snow football games. We also got into some trouble from time to time, but I won't get into that being I was always innocent!
My Childhood Dog:
My parents adopted a miniature poodle puppy around the same time that I was born. His name was Charlie and I was so attached to him. I can remember sitting on the floor watching TV and having him sit on my lap.
I was recently thinking about the three most important dogs in a person's life. First would be your childhood dog. Next would be the first dog you own as an adult. And the third would be the "family" dog you have if you have children. All three have a special significance.
I don't have children, but I can imagine how seeing your children experience joy and love with the family dog would make that dog special.
Then there is the first dog you adopt as an adult. Now you are responsible for its care and that makes it "your" dog. He or she is always waiting for you to come home – truly your best friend
In my opinion, the most magical must be your childhood dog. All three scenarios are different and really can't be compared. They are all markers at different points in your life. And they all have a special meaning. But as a child, your dog is always there to comfort you. And that is what Charlie did for me.
What a shame, that as a child you lack the awareness of how special your childhood dog really is.
Folcroft Swim Club:
I was born in March, the sign of Pisces and the fish. I was told that the first time my mother took me to the pool, I ran straight to the pool when she wasn't watching me and jumped in. I was about 15 months old and I had never been in a pool before. Everyone freaked out thinking I was going to drown but I popped up with a smile on my face and I was swimming just fine.
I love swimming and the water, fresh or saltwater. I would be at the pool when it opened and stayed there until it closed, going home only to eat lunch and dinner.
Like I mentioned above, I joined the swim team when I was 10 years old. I wasn't very good at first. It only took a few years until I was winning races and doing quite well at the championships. When I was 17 I broke an 18-year-old record, only to break my own record the following year.
I quite often helped the swim coaches with the younger swimmers. When I turned 16, I became a lifeguard at neighboring Norwood swim club. When I was 18 I became the assistant coach of Norwood and decided to swim my final year for them instead of Folcroft. Oh boy, how that made me enemies. What are you going to do? I coached 2 more years at Norwood and was also the assistant manager. I had a lot of fun at that pool!
Later I was the manager of Darby swim club and head coach at Primos swim club. Interestingly, my last pool job was as the head manager at Folcroft. It seemed some people were still salty about me not swimming my final year there. They even replaced all my records with the name of a 14-year-old girls name. I assume as an insult. I'd say I made the right choice.
Vacations:
My father was a mechanic at my grandfather's auto shop. My mother was a secretary for the school district. There were not administrative assistants back then. They were able to only take 2 weeks of vacation per year. One week was at the Jersey shore and one week was camping near the Pocono mountains.
One of my aunts on my father's side owned a house in Wildwood Crest in New Jersey. This time the swimming was in the ocean. We had lots of fun on the beach. And of course, there was the Wildwood boardwalk with skeeball being one of my favorite boardwalk games. I also was fond of the game where you used a water pistol to inflate a balloon until it popped.
We also would go boating in the bay. We would fish and catch crabs with traps and hand lines. Our place was mid-way between the beach and the bay – about 3 blocks either way. On our way home, it was obligatory to buy saltwater taffy before we left.
My mother's aunt owned some land near a town called Moscow PA. On that land was a pond that was formed by beavers that had damned a stream. It was actually more like a small lake. More swimming plus we had truck inner tubes and other floats for the pond. Later my dad bought a canoe which we also used both while camping and down the shore on the bay.
This was my favorite of the two places we would vacation. There were more woods to explore, wild raspberries to pick for the pancakes, and collecting wood for the fire pit every night. It was the times spent camping that got me interested in camping, canoeing, and bushcraft later in life.
Grade School Years:
So my parents got divorced when I was seven, a few months before I started first grade. I must have been at a friend's house when my dad made the announcement and stormed out. I came home to find everyone crying. I had three siblings at the time, two brothers and a sister. I am the youngest. I was told about it I believe by my sister. I knew what divorce meant and that things were going to change.
I was already rather shy. What really made things worse was when a friend of my brother said he was sorry about my parents getting divorced. I knew he meant well, even though he was a bigger kid who picked on me a lot. In my mind, I believed that the divorce was supposed to be kept secret. I yelled at him and told him to "Shut up!" My shyness then transmuted into introversion. I would clam up when it came to family and people I didn't know. I didn't have that problem with my friends.
The place I found solace was in the world of books. My dad had a bookshelf with maybe 75 or so books, mostly novels. I read all of them. And then I would go to the neighborhood library to get more when I read everything in the house. I read Romeo & Juliet when I was in 8th grade. Who does that? It wasn't like I loved Shakespeare. It was a book on the bookshelf so I read it.
I was always getting in trouble in grade school, mostly for goofing around and making kids laugh. As a result. I was in the "B" group, that way I wouldn't interrupt the learning of the smart kids in the "A" group. As a result, when I went to high school I had been placed in C & D classes (A, B & Prep classes were for the smart kids). It took me until Senior year to get in all A Classes.
High School:
So the jump to high school is quite an abrupt change for anyone. It involves a totally different group of kids that you have to get to know. Conveniently for me, I joined the swim team so it was easy making friends. I was also swimming for the local YMCA (called the Community Y). I did quite well for both teams, going All-Catholic for Bonner and qualifying for States & Nationals for the Y.
I absolutely got into swimming and training. By senior year, I would run to swim practice – multiple practices. I would sometimes swim in 4 practices. I would do an hour with Bonner, an hour with the A squad at the Y, an hour with the B squad at the Y and an hour with girls team at Prendie, Archbishop Prendergast was adjacent to my high school and one of the coaches at the Y coached the girls swim team there. And it wasn't bad getting to know all the girls!
I had some great friends in high school and there were some epic parties. It was quite a memorable time. Of course, I also had my friends from Norwood but both groups of friends didn't merge many times. And not just for me. My friends from Norwood went to a different high school.
So during the school year, I was always with my swimming and high school friends. During the summer. I was always with my friends from the swim club. My friends from high school all worked and swam at different swim clubs. It's weird how there was such a separation between groups of friends from the school year and the summer.
Anyway, all my training got me a partial scholarship for swimming at Drexel University. The head coach from the Y knew the diving coach at Drexel and my coach got the Head swim coach position. All the people I swam with were jealous because I would continue to be coached by John in college. He was absolutely fantastic!
I have not mentioned any specific names of family or friends on this page, nor will I – except for his. His name was John McFadden and he was a mentor as well as my coach. He made me the competitive swimmer that I became more than anyone else. And he did it with a single phrase. I suppose he saw something in me.
I believe it was the beginning of my sophomore year. I don't mean to be disparaging to women, but the boys swam faster than the girls. I was 15 going on 16 and I was swimming in the lane with 12 and 14-year-old girls and they were lapping me. I was always the last one in the lane to push off during each set. John was waiting until it was just me. Then he said, "Get 'em, Jim!" And I did. I can't explain it but I had boundless energy and I eventually caught and passed all of them. The next day I was swimming with boys my own age and that's when my intense work out mentality started.
College: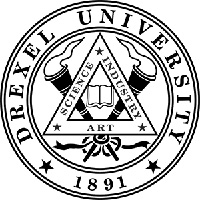 I was fortunate enough to get a partial scholarship for swimming from Drexel University. And being that my parents didn't make much money, I also qualified for grants. I would have never been able to afford Drexel if it wasn't for those two things.
I started out majoring in a technical business degree called Operations Management. Today that would be called Supply Chain Management. I switched to Finance a year later. And the following year I switched back. I added a minor in music theory which was just for me. On top of that, I also added a second major in Industrial Engineering. Those changes put me behind and as a result, I did not graduate with my fellow classmates from my first year.
Before I went to college, I was against fraternities as I believed they were filled with a bunch of meatheads. However, I had an older cousin who was at his 3rd year at Drexel and he was a member of the Alpha Pi Lambda (called Apple Pi) fraternity. My aunt gave me his phone number and we met after I had settled into my dorm room.
He was very well liked in the frat house, and as a result, I met and made friends with a lot of the frat brothers. I quickly changed my mind and joined in the spring term of my freshman year, after the swimming season was over.
Joining a fraternity did not help my grades, but I had a lot of fun! But I needed to stay focused on the main reason why I was there – swimming.
The other swimmers on the team were all of a high caliber. There were people who trained harder than me and were faster. The practices were much harder than in high school. Especially difficult were the workouts during winter training. We would practice in Florida in outdoor pools. There were days when the outside temperature was in the thirties (Fahrenheit). It was an absolute mental struggle to jump into the water every day. Even though the winter Florida training was tough, we were close to the beach in the winter time!
Through it all though, I had my high school coach John who continued to help me improve my times – and I did get a lot faster in college.
My best friends were members of the team. We had a lot of great times over the years. The roads trip to swim meets up and down the East coast were a lot of fun. There was always a party at someone's house after the meets.
There is a lot more I could say about my college days, but that would just be reminiscing. I graduated with a B.S. in Operations Management in 1992. Getting a job in my field though did not come easy.
Post College and My Career:
So I am updating my About page in 2018, 26 years after graduating college. I literally could write a book covering significant events in my life during that time frame. And I'm already at 2700 words. I'm going to bullet point the majority of the events, and I'll go into more detail on the most important things.
Though I tried, I was not able to land a job in my field
I got an apartment with a high school and college friend. While living there I started a silk-screen t-shirt printing business. That was a messy thing and it was short lived.
I got my own apartment around 1995. It as a struggle affording rent. I was delivering pizza for a couple of different shops, most notably Double Decker in Ridley and Secane Pizza.
It was around this time that I was extremely fortunate to become an assistant coach under my mentor and former coach John McFadden. It was a different view of him – standing on the pool deck with him, as opposed to being one of the swimmers in the water.
I had already heard that he was undergoing chemotherapy before I started coaching with him. He, of course, maintained that he was doing fine, but there a number of times where he asked if I would finish the practice so that he could leave. He was always in a lot of pain.
His family wanted a private funeral, but he knew so many people. They decided to hold an informal remembrance for him (can't remember where). I really wanted to get up and say something about him, but public speaking was not a strength of mine. I greatly regret that. I wish that I could have said how he had changed my life for the better.
Around the same time, I got a job as a portrait photographer at Olan Mills. This is what fueled my interest in photography, specifically landscape photography. I ended up owning about $2000 in equipment.
I finally got my first professional job in 1994 as a Quality Control Inspector at Hen-Feathers, Inc., King of Prussia, PA
In 1997 my next job was as a Production Scheduler/Inventory Planner at Pennsylvania Machine Works, Aston, PA
In 1999 I landed a great position as a Forecast & Inventory Analyst at VWR International. West Chester, PA
In 2003 I got a similar position as a Forecast & Inventory Planning Analyst at Pepboys, Philadelphia, PA. This was a true corporate environment. It's a good practice to refrain from complaining and projecting negativity, so I won't talk about that job, that place and the people I worked with.
In 2007 I got a job as an Inventory Planner at RR USA, Inc. In Boothwyn, PA. This is the job where I was laid off a few months later. I was brought in to manage the requirements for one of their largest customers. They lost that customer, so therefore I was no longer needed.
So in September of 2007, I was without a job. The downside of that was that I had no income, except for unemployment compensation. And that was less than half of my salary. The upside was that I didn't have to go to work! I camp on the beach every year on the first weekend in October, and I did again a few weeks after getting laid-off. I was short on funds but it was great not having to rush back to work.
I took a few months off then started to apply to job postings. Unfortunately, I dislocated my should in December which made it unable for me to interview until March – I couldn't raise my arm to shake hands.
I started interviewing again in April of 2008. In the summer months, I noticed all the job postings in my field were gone. It seems that the corporate world was preparing for the bank collapse that was about to hit.
What I did next was I started my dog walking and pet sitting business. I go into more detail about that in the first article of a series of articles on how to start a dog walking business. Take a look at that if you are interested in how I started out.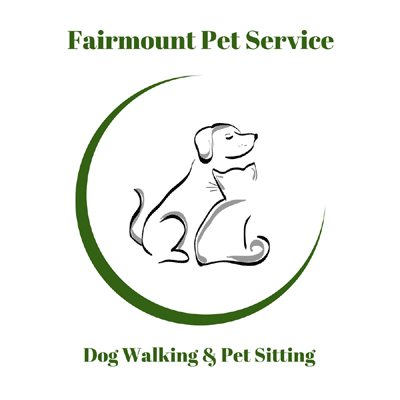 Now let me talk about my pets. My first was a cat named Charlie that I adopted in 2005 because I had mice in my place. I picked that name because she had a black mark below her nose that looked like a mustache. I was thinking of Charlie Chaplin, but subconsciously my childhood dog might have something to do with the name. She was amazingly friendly but she tended to have a lot of health problems. I took her camping on the beach once. She seemed to like it, but not the 3-hour drive.
I later got a cat who I called Squeaks to keep her company when I went camping. I gave him that name because instead of meowing he made a "squeaking" sound. They both died rather abruptly and I miss them dearly. Charlie was my first pet as an adult.
I adopted my dog Buddy while they were both still alive, and neither cat liked him. But Charlie would keep him in line by swatting him – and he would walk away and hide. He's such a gentle soul.
After I lost Squeaks, and while Charlie was still alive, I adopted another cat. His name is Little Rascal and that name is well earned. He is still with me and he absolutely loves my dog. I got him as a kitten, so he didn't have any idea that dogs could be a problem. They often sleep together.
I take Buddy camping with me. So when I lost Charlie, I adopted a cat to keep Little Rascal company. Her name is Luna and I'll just say that she is quite difficult.
And for now, that will have to be a wrap. So if you are reading this, did you read the entire page or just skip to the end? It's totally okay if you skipped to the end. Obviously, contact me if you need pet services from me. But also contact me if you'd like to chat about any interests or hobbies we may have in common.
At present, my main interests are camping, bushcraft, outdoor photography, playing guitar, and writing. I will be creating a few different blog websites on my interests. I'm going to have one involving creativity: playing guitar, photography, creative writing and other creative things. I'm also interested in having a blog simply called Beginner Bushcraft. But those will be coming later this year, as I'm focusing on my dog walking and pet sitting blog.
Hope to hear from you! What do you think of my two logos? Any preference? I like the 2nd one but it looks pixelated. Might have to work on that one a little more.
~ Jim