Your dog is a part of your family, a part of you. Try your best to pick unique dog names that fit his personality or the way he looks.
If you pick a horrible name for your dog, you will be judged as a person who lacks a functional brain. It's your life and your dog, but keep that in mind.
Below is a list of 89 unique dog names that range from funny and cute to absolutely horrible.
The good, the bad & the ugly of unique names for your male dog
This is a list of dog names that I did not enjoy researching. Let me save you the same hardship and use my list to help you name your male dog.
Remember that your dog will hopefully be with you for a long time. Take some time in picking a good name. Don't try to be unique or funny to name your dog just because you think it's funny. Take your time and pick the right name.
Top 16 best unique dog names: Funny to cute
I found 32 funny or cute dog names that I like. Here are the first 16 unique dog names that I like the best:
1) Bark Twain: A great example of wordplay.
2) Chewbarka: Who doesn't love Chewbacca from Star Wars? He is badass and is totally loyal to his best friend Han. Fantastic name, especially if your dog has long brown fur.
3) Doc Howliday: Dog Holliday would also work. Not the best but pretty good.
4) Dog Marley: You could sing "Get Up, Stand Up" for when he is in your way on the floor, "Lively Up Yourself" for when he is being lazy, and "One Love" for whenever you know he is the best.
5) Meatball: The perfect name for an English Bulldog.
6) Noodles: I don't know why I like it but I do – it's a cute name.
7) Salvadore Dogi: For the dog with an artistic side.
8) Saruman: Saruman "the wise" from the Lord of the Rings. This would be a good name for a dog who maybe isn't so wise.
9. Seymour Butts: Another one I like but can't explain why.
10. Sherlock Bones: This is a good name for dogs that bury bones in the yard.
11. Sir Barksalot: The name is self-explanatory.
12. Stinky Monkey: Not a flattering name but if the name fits…
13. Voldemort: A good name for people who love Harry Potter and have a "difficult" dog.
14. Wigglebutts: I think Mr. Wigglebutts is better, or Captain Wigglebutts if you own a boat.
15. Yeti Spaghetti: Dual names that rhyme always sounds good, and this name would be good for dogs with white fur or who eat spaghetti.
16) Yosemite Sam: I like this name because I'm a fan of Looney Tunes.
Bottom 16 best unique dog names: not as funny or cute
These are good but not as good as the names above:
17) Agnes Gooch: I don't know what it means but I like it anyway.
18) Al Coholic: Don't give your dog alcohol, ever, and consider calling him Al for short.
19) Al Poochino: Another dog name with nice wordplay.
20) Buttercup Smoochie: It sounds cute but you have to be a woman to name your dog that.
21) Casino Jack: It sounds cool but this name almost didn't make my top 32 list.
22) Droolius Caesar: Not my favorite dog name but pretty funny, especially if you have a dog that slobbers a lot.
23) Hank the Tank: This name works great for a very large dog, or even better for a very small dog with spunk.
24) Happy Butterscotch: Another dog name that only a woman could get away with.
25) Jellybean: Who doesn't love jellybeans?
26) Lizard: A great dog name if your dog has a huge tongue.
27) Okey Dokey: I like the rhyme plus I use this phrase myself.
28) Uranus: The father of Saturn. Make sure you pronounce this ancient Greek god name correctly – "YOUR-a-nus" not "your-ANUS". By the way, the actual name is Ouranos. This is a good name for an "odd" dog.
29) Winnie The Poodle: Well, this would be a bad name if your dog isn't at least part poodle.
30) Yankee Doodle Danny: A good dog name wordplay if you are from the US.
31) Tater: Another dog name that is unique and cute kind of like a tater-tot.
32) Daffy Duck: A lovable character from the Looney Tunes cartoon series.
36 dog names that range from okay to bad to "Huh?"
The first 12 names are okay but I would never suggest them to a friend with a new dog. Following those are 12 dog names that are bad and 12 that make me scratch my head.
Okay male dog names
These names are just okay but weak as well.
1) Brewster Chewybear: Too many syllables to this dog name. I'd suggest using just Brewster", "Brew", or "Chewy".
2) Dunkin Butterbeans: Try "Butters" for short.
3) Killer: This would be a great name for a small shy dog.
4) One Hit Wagger: Ah, it's okay
5) Piddler: You need to walk your dog more if he is peeing in the house a lot – or make a vet appointment.
6) Richard III: All hail the king!
7) Tango Mango: I like rhyming names and Tango is good for a single name.
8) Timber: This is another dog name that almost didn't make the list, but it made the cut by a nose. Definitely a good name if your dog often chews on sticks or knocks over lamps.
9) Tumble Bumble: Another rhyme and would be great for a little dog with a lot of fur, kind of like a tumbleweed.
10) Ugly Butts: Now that's not nice.
11) Voodoo Magic: I like this name because of the Jimi Hendrix song "Voodoo Child".
12) Webster Doodledoodle: A little odd, but the rhyme got me – try just "Brewster" or lose the 2nd "doodle" and replace with "doo" for "Doodledoo".
Bad male dog names
C'mon man, don't use these names for your beloved dog.
13) Astro Boy: Why? Why would you use this name for your dog?
14) Bacon Bitz: Don't name your dog after a commercial food product. The advertisers have you Neo.
15) Bobo Monster: I have nothing to say here.
16) HotRod Whoofington: Just "Woofington" would be fine, but what's with "Hot Rod"?
17) Nacho Dog: Do you really like Nachos or did your newly adopted dog eat your nachos? So no one in your life taught you how to use your imagination?
18) Otterpop: Do you like nature shows, especially with otters? Why not choose "pup" instead of "pop"?
19) Pope: Really? Which pope is your favorite?
20) Potato Chip: Did you name your dog while eating chips? How original.
21) Rico Suave: Huh?
22) Robocop: Why not Robodog?
23) Taco Salad: Another dog name created while eating.
24) Tupaw Shakur: This is the best dog name in this set of 12 names because of the wordplay, but come on, you can do better than that.
Names that are weird, confusing or utterly lame
These dog names range from food items to total nonsense.
25) Chairman Mao: If you had a cat and changed "Mao" to "Meow" that would be a good name, but why would you name your dog that?
26) Cimba: Lame!
27) Deeznuts: What?
28) Doodles Sweet Hart: 3 words, really?
29) Fido: Oh my – the most generic dog name there is.
30) Fire: I hope the local fire marshal is watching you.
31) Fleek: I don't know what that means.
32) Fortune Cookie: Totally lame!
33) Shoe Shine: Another what?
34) Slattern: Is that even a word?
35) Stain: I hope he left a stain on your bed pillow.
36) YOLO: this one gets the title of "Utterly lame!"
Totally stupid names
Don't name your dog with any of the names below unless you want people to laugh at you or if you totally lack creativity and imagination. Here are 17 of the worst dog names in the universe.
1) Baby Bam Bam Bono: 4 words as a name. Are you serious? How long until you just call him "Baby"?
2) Bitch: This isn't even a good name for a female dog, though it's a good name for you if you name your dog that.
3) Bobolina Pinky Poo: I'm speechless on this one.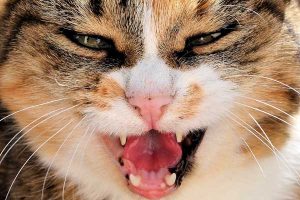 4) Cat: Wow, an absolute sign that you lack creativity.
5) Cheesebro: Don't feed your dog cheese unless you prefer that he has diarrhea often.
6) D.O.G.: At least you know how to spell.
7) Dallas Cowdog: I'm from Philly, so I have to say this name sucks!
8) Disappointment: This is how your dog feels knowing that you are his owner – absolutely disappointed in the dog adoption process. How come they don't screen humans better?
9) Doppler Effect: I like science too, but what are you doing?
10) Enema: You should get professional mental help.
11) Ice Bingbing: The only rhyme I don't like. How about the name Ding Dong, for you?
12) Justin Bieber: Why would you name your dog after someone who is lame and stupid?
13) Kimye: How about No-ey"?
14) Poo: Yes, dogs do #2 sometimes. Didn't you know that?
15) Twerk: The absolutely dumbest name for a dog evvvvvvveeeeeeeerrrr!
16) Twisters Mojo: My mind is twisting to try and understand that name.
17) Your Mom: Let me finish that thought from my point of view to you, "Your mom is disappointed in having you as her child".
Final Thoughts
The first choice for great and unique dog names is to name your dog by his personality. But that takes time to get to know your dog. The next best is to pick a dog name for the way your dog looks, maybe the color of their fur or other physical features.
If names based on your dog's personality or physical appearance don't come to you then choosing a name you like is fine, as is a funny name, but avoid stupid names above all other choices.
Check out my articles on Top Male Dog Names and Top Female Dog Names. Both have meanings for all the names. And if you want to know the meanings of common dog names, check out Behind the Name.