Many online articles list pure breeds as common dog breeds found in shelters. That occasionally is true but it's rare that a breed that costs thousands of dollars will be found in a shelter. It's more likely that you will find mixed breeds, difficult breeds or less "desirable" breeds. I looked at the available dogs in pet shelters in 5 major US cities and made a list of all the breeds up for adoption. Read on to see the numbers.
Most common breeds in 5 US city shelters
If you love dogs and have been in a shelter then you probably know which breed is the most common that is available for adoption. The surprising thing I found is that geography makes a difference.
I live in Philadelphia, PA so I looked at the Philadelphia SPCA. I also looked at dogs for adoption in the 4 biggest US cities: New York, Los Angeles, Chicago, and Houston. Philly is either the 5th of the 6th largest city by population.
I looked at the first adoption center I found with a simple Google search that also listed the breeds of dogs for adoption. Then I did a search on petfinder.com for the same 5 cities to compare the results. There were differences in breed counts but not much.
Then I added the totals for Pet Finder and each city shelter website. Note that there may be some dogs on Pet Finder that are also on the city sites, though I doubt there was a large duplication. I only looked at the 1st page of results on the Pet Finder site, and they quite often had 6 or more pages.
Top 10 dog breeds commonly found in shelters
Here are the totals for the top 10 dog breeds found in all 5 city searches, Petfinder included, out of 448 dogs total:
Terrier, Pit Bull mix: 155 total
Retriever mix (mostly Labs): 51
Chihuahua mix: 37
Shepherd mix 32
Terrier mix: 19
Hound mix: 16
Boxer mix: 14
Collie mix: 12
Mixed breed/unknown: 12
Dachshund mix: 10
I put "mix" on the dog breeds listed because that was the most common listing, though I did see pure breeds such as Boxers, Collies, German Shepherds, etc. I was surprised to see so many Labrador Retrievers and Chihuahuas on this list.
Adoptable dog breed totals by city
For each city, I did a search on Petfinder with a radius of 10 miles and I only looked at the 1st page of results. Some cities had dozens of pages of results on Pet Finder. I'll add the link for each shelter for the different cities.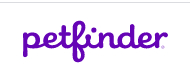 In case you are not familiar with PetFinder.com, here is some text from their about page:
Petfinder is an online, searchable database of animals who need homes. It is also a directory of nearly 11,000 animal shelters and adoption organizations across the U.S., Canada, and Mexico. Organizations maintain their own home pages and available-pet databases.

Disclaimer: Petfinder is only a directory of homeless pets and pet adoption organizations.

~ About page, petfinder.com
Philadelphia common dog breeds for adoption
For Philadelphia, I looked at the Pennsylvania SPCA website and Petfinder. Here are the top 5 dog breeds up for adoption in Philly:
Terrier, Pit Bull mix: 44
Hound mix: 6
Chihuahua: 5
Retriever mix: 4
Cane Corso mix: 3
* Only New York "beats" Philly for the number of Pit Bulls in shelters.
About Pennsylvania SPCA
…the Pennsylvania SPCA is not associated with the ASPCA or any other SPCAs throughout the state or country. The PSPCA's mission is to protect animals, prevent cruelty and to improve the health and quality of life throughout Pennsylvania.

~ PSPCA About page
Houston dog breeds for adoption
I looked at the website CAP Houston – Citizens for Animal Protection. Here are the dog breed totals for that website and Pet Finder:
Retriever mix: 15
Terrier, Pit Bull mix: 14
Boxer mix: 8
Chihuahua, mix: 8
Cocker Spaniel: 6
About CAP Houston
Citizens for Animal Protection is a non-profit organization, founded in 1972, which shelters, rescues and places homeless animals for adoption with loving families. CAP advocates respect and compassion for animal life and provides humane education to help prevent cruelty to animals.

~ CAP About page
Chicago dog breeds for adoption
For Chicago I looked at the shelter Wright-Way Rescue – here are their totals:
Terrier, Pit Bull mix: 23
Lab Retriever mix: 16
Shepherd mix: 10
Chihuahua mix: 7
Mastiff mix: 7

About Wright-Way Rescue
Wright-Way Rescue has placed nearly 40,000 animals in loving homes since our founding in 2003. Wright-Way is one of only a few shelters in the nation with a separate medical facility that is dedicated to saving the lives of pets with highly contagious but treatable medical conditions.

~ Wright-Way Info pages
Los Angeles dog breeds for adoption
The totals for the breeds for Los Angeles are from Petfinder and the Los Angeles SPCA.
Terrier, Pit Bull mix: 18
Chihuahua mix: 9
German Shepherd, mix: 8
Terrier mix: 5
Dachshund mix: 3
About SPCALA
Society for the Prevention of Cruelty to Animals Los Angeles (spcaLA) is an independent, nonprofit animal welfare organization serving Southern California since 1877. Donations run programs and services including Cruelty Investigations, Disaster Animal Response Team, Violence Prevention & Humane Education and a variety of shelter services.

~ SPCALA About page
New Your City dog breeds for adoption
I looked at the New York shelter Second Chance Rescue and Pit Bulls come in at #1 again:
Terrier, Pit Bull mix: 56
Retriever mix: 15
Chihuahua mix: 8
Mixed/Unknown: 7
Shepherd mix: 6
About Second Chance Rescue
Second Chance Rescue NYC's mission is to reduce animal overpopulation in shelters, rescue and rehabilitate critically injured and neglected animals, and connect the community to services that enable animals to remain in their homes.

~ Second Chance About page
Final Thoughts
It's sad seeing so many dogs in shelters, especially pit bulls which I know are super sweet dogs. But I'm sure most of the dogs in any shelter at any time would make a great pet, companion and best friend. If you have been considering adopting a dog, then do it – do it now!
If you live in Philly, take a look at my article on Pet Adoption Centers in Philadelphia if you are thinking of adopting.